Scot French, Principal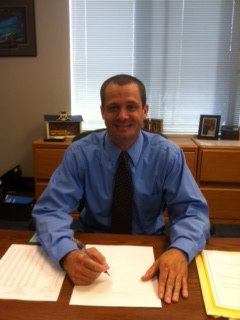 Another exciting school year is just around the corner, and we are super excited to get this year started at SSMS! Teachers and staff have been preparing classrooms and work areas to receive this year's group of young minds. One of our goals this year is to work with students on Being Kind, Thinking Smart, and Working Hard. Working to instill these attributes in our students will help create a positive learning environment for everyone at SSMS.

The following information contains the various communication methods, beyond email and phone calls, that we utilize at SSMS. Please let us know if you have any questions about these methods.
Harmony- Your child's Harmony account is where you can access grades, see what assignments they may be missing, discipline entries, and lunch account information.

Remind- The Remind program allows us to send our daily homework agenda and other pieces of information that teachers and administrators want to message to those signed up.

Facebook, Instagram, and Twitter- Social Networking sites we also use to push and post information to parents and community members.
A BIG THANKS goes out to our maintenance and custodial staff for their hard work this summer as they helped prepare our buildings and grounds for the new school year. They have been working on cleaning up the campus, inside & out, and everything is looking great. Our technology and maintenance staff have also installed Newline Smart Boards in each classroom. This new tool will help supplement the engaging activities that SSMS teachers create for their students.
As the academic year progresses, please openly communicate any positive growth, needs, or concerns with your child's teachers. Two-way communication and teamwork are key factors in creating a successful learning environment, so please feel free to stop in and discuss how you can help.
Respectfully,
Scot A. French
Principal